Golf Committee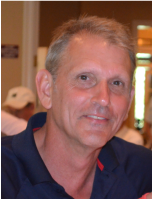 Tournament Chairman
John Locher
Taylor & Parrish, Inc.
"I'm proud to be a part of the team that supports this great event. I've been involved in the tournament for a number of years, and am now chairing the event for my 13th year. It's been great to watch this tournament continue to grow through the efforts of our committee and watch the impact that our work is having on our community and the organization. Every year, more than 10,000 area children will benefit from Conexus school based programs as a direct result of this event alone! It's incredible to think of the lives that we are changing and we are grateful for your support." – John Locher
Ryan Andrews
The Branding Agency
Carter Baldwin
Capital Interior Cont.
Hunter Bendall
Marsh McLennan
Molly Bransford
Liphart Steel
Bart Burgwyn
First Citizens
Mike Chaney
James River Exteriors
Jeff Gay
SunTrust
Tim Gresham
Conexus
Terrence Kerner
Atlantic Constructors
Robin Mead
Conexus
Matthew Thompson
Marsh McLennan
Nathan Wethington
ColonialWebb Contractors​