Council for Pediatric Vision
The Conexus Council for Pediatric Vision has been charged with reviewing and recommending protocols and policies relating to our public health and community program activities, guiding the continued delivery of our best practice comprehensive children's vision programs.
The Council is comprised of professionals representing Ophthalmology, Optometry, Public Health, K-12 education, early childhood education, and the Virginia House of Delegates.
Additionally, Conexus maintains one of the largest, most "usable" data bases in the region on children's vision programming and outcomes. We are excited to work with the Council to use the valuable data to impact vision outcomes for our students.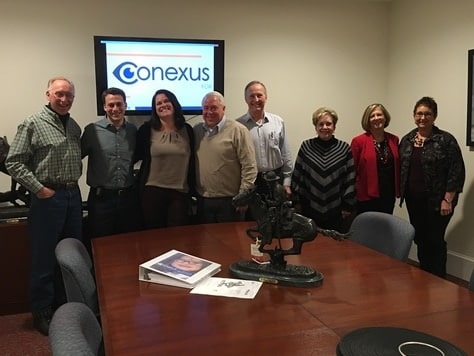 Council Members
​Co-Chairmen:
Bo Pegram, OD
Optometrist / Chairman, Conexus Board of Directors

Ed Wortham, MD
Pediatric Ophthalmologist / Member, Conexus Board of Directors

Members:
Teresa Isom, RN, BSN
Public Health Nurse Supervisor, School Health Services, Chesterfield Co. Health Department
Margaret Meara, EdD
Superintendent, Powhatan County Public Schools, ret.
The Honorable Roxann Robinson, OD
Optometrist / Member of VA House of Delegate
Evan Silverstein, MD
Pediatric Ophthalmologist / Ass't. Professor, VCU Department of Ophthalmology
Katie Sloan
Coordinator of Programs & Community Impact, Smart Beginnings Southeast VA
Tim Gresham
President & CEO, Conexus
Melissa Perry
Director of Community Programs & Public Health, Conexus